Tricia Petraven
Interim Senior Pastor
{This email is obscured. Your must have javascript enabled to see it}
Terri Wetherell
Interim Associate Pastor
{This email is obscured. Your must have javascript enabled to see it}
Terri is serving as Interim Associate Pastor at James Island Presbyterian Church.
With an undergraduate degree from Purdue University in Spanish and Secondary Education, she taught middle school for one year and decided business would be a better match! Through a successful career in owning a real estate company and managing others' companies through good markets and deep recessions, she has experience leading in transitions.  What she discovered is that her love for people and their struggles to navigate through challenges and improve their lives was most important to her. As an elder at Mt Pleasant Presbyterian Church, she led Bible studies, Confirmation, Youth and Family Ministries, and Worship ministry all of which became more important than her real estate career. Terri eventually responded to the call to attend Gordon-Conwell Theological Seminary's Charlotte Campus and there received her Master of Divinity degree.  Through 5 of the years of seminary studies, she was welcomed to the staff of Palmetto Presbyterian Church as a generalist associate to the pastor.  That experience revealed her deep love for teaching, preaching, leadership, and caring for the congregation.  She has a passion for helping others of all ages discover the hope they have in Christ for eternity, for overcoming challenges in this life in his power, and for enjoying a vibrant journey knowing God and walking in the Spirit. Coming alongside the community of faith in ministry at James Island Presbyterian Church has become one of her greatest joys!
Terri is married to Ralph Wetherell who is a Commissioned Lay Pastor at Palmetto Presbyterian Church as well as a real estate business owner and Broker-in-Charge of several offices.   They attended Gordon-Conwell Theological Seminary together where Ralph studied for a Masters in Christian Leadership.  He currently preaches at PPC twice per month.   They have 4 grown children:  Anne Tayler and Matt Nodtvedt who have 2 children:  Anne Elliott (7) and Matthew Price (5).  Alex and Megan Dorsam, Richard and Sarah Wetherell, and Harrison Wetherell who graduated from Clemson University in 2021.  With 3 Clemson graduates, Terri and Ralph are now Clemson fans!   Being outdoors with family and friends, enjoying God's creation on water or hiking in the mountains, is the favorite pastime of Terri and Ralph.
Barbara Manaker
Director of Music
{This email is obscured. Your must have javascript enabled to see it}
Barbara Ector Manaker is the director of music at James Island Presbyterian Church. She graduated from the University of North Carolina at Greensboro with a Bachelor's degree in Music Education with piano as her major instrument. She taught Elementary music in private and public schools in Maryland and here in Charleston for more than 8 years. She directed a choral program in all schools and even started the Handbell Choir at Porter Gaud School. Barbara's passion for church music began at an early age. She sang in church choirs all her life. While at Porter Gaud School and while she attended UNCG, she studied under wonderful directors. This choral education continued when she attended the Montreat Worship and Music Conference for the last 29 years. After becoming a member of the church and Chancel choir of JIPC in 1989, Barbara was asked to direct the youth choir in 1990. This quickly expanded to directing the Adult Bell choir in 1991. Soon after that, a search for a new Chancel Choir director began and Barbara was asked to take the job. She has been the director ever since. During this time, the choral program has expanded to 6 choirs (Cherubs, Elementary, Mid and Senior Highs, Youth Bells, Adult Bells and Chancel Choir.) This has been Barbara's dream job, working at a church she loves, with a staff and congregation she loves. Barbara has also taught private piano lessons since 1988. Being inspired by her teacher and sister, Jan Pesavento, she continued in her footsteps teaching students of all ages to play the piano. Many of these students are members of JIPC and are participants of the church music program.Barbara has two grown children, Elissa K. Watson, who is married to Jake Watson and lives in Greenville, SC; and Taylor Keathley, who works with Fox Music House. Barbara lives on James Island with Seth, her husband of over 19 years.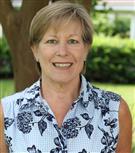 Elizabeth (Beth) Parler
Administrator
{This email is obscured. Your must have javascript enabled to see it}
Elizabeth Parler joined James Island Presbyterian in 1993, and she joined the staff in 1998. She earned a Bachelor of Science degree from the College of Charleston and had additional studies in Public Administration. Prior to working with JIPC, Beth worked in the local private-non-profit community, working with the Juvenile Restitution Program, Inc., an organization that worked with juvenile offenders as well as the victims of their offenses. Beth is married to David Parler, a retired public school administrator. They have two children: Catherine (Reverend Cat), a graduate of Union Presbyterian Seminary and Staff Chaplain at Roper St. Francis Hospital; and Alex, a graduate of MUSC College of Medicine, currently serving his residency in Greenville, SC.
Allison Hubbard
Director of Children and Youth Ministry
{This email is obscured. Your must have javascript enabled to see it}
Allison is a longtime Charleston resident and was confirmed at JIPC in 1996. She studied biology at Presbyterian College along with courses in religion and Christian Education. In 2008, she accepted a call to Youth and Children's ministry at JIPC to work with all children birth to age 18. During that time, she studied youth ministry through Columbia Theological Seminary. In her time at JIPC, she has also served as Director of Discipleship and currently as the Director of Missions and Youth Ministry – her two greatest passions! Allison is married to Chris and together they have one daughter, Summer. Together, they love spending time outside camping or on the water!
Hugh Knight
Organist
{This email is obscured. Your must have javascript enabled to see it}
Hugh was born and raised in Charleston, South Carolina. He graduated with degrees in Music and Business from Furman University in 2002. He has been a teacher and coach at Porter Gaud for the past 18 years. At Porter Gaud, he teaches courses in Music Theory and Music Appreciation. He also directs the jazz band, handbell choir, and serves as the musical director for the annual Upper School Musical. In addition, he is the accompanist for the lower and middle school choirs. He is also heavily involved in athletics where he is the head boys and girls coach for the Cross Country and Track and Field teams. At James Island Presbyterian, he served as a substitute organist/accompanist for a full year before officially coming on staff 2 years ago as the full-time organist and handbell director. He is married to Meredith Knight and they have 2 daughters, Allison and Anna.
Elisha Clyburn – Clerk of Session
Stephanie Pritchett – Treasurer